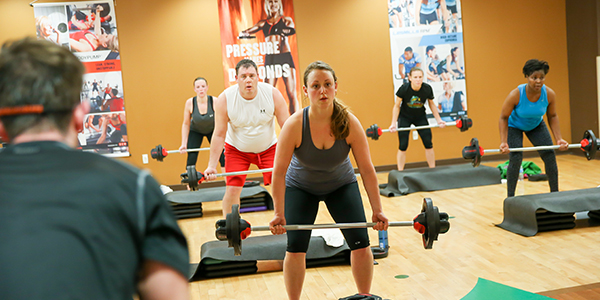 Les Mills BodyPump™
The original barbell class that strengthens & tones your entire body. This workout challenges all of your major muscle groups by using your choice of weight, great music, & instructors!
Full Body Sculpt
NEW 45-minute class that'll pack a punch, with an effective full-body workout using various equipment like dumbbells, cables, and bands.
Check our weekly fitness schedule to see what's offered this week!
VIEW wEEKLY fITNESS sCHEDULE >