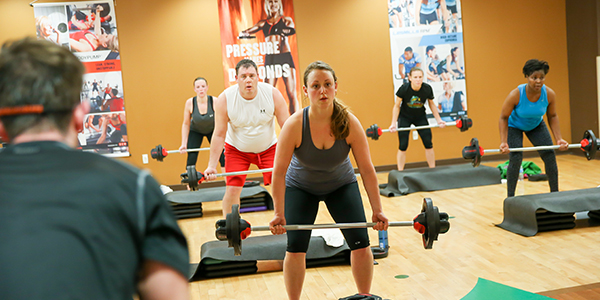 Due to the Covid-19 situation, we are only offering limited group exercise classes with smaller numbers in accordance with recommendations from the ND Department of Health. Please note, not all programs listed below are offered at this time.
Check our weekly fitness schedule to see what's offered this week!
VIEW wEEKLY fITNESS sCHEDULE >
Les Mills BodyPump
The original barbell class that strengthens & tones your entire body. This workout challenges all of your major muscle groups by using your choice of weight, great music, & instructors!
Full Body Sculpt
NEW 45-minute class that'll pack a punch, with an effective full-body workout using various equipment like dumbbells, cables, and bands.